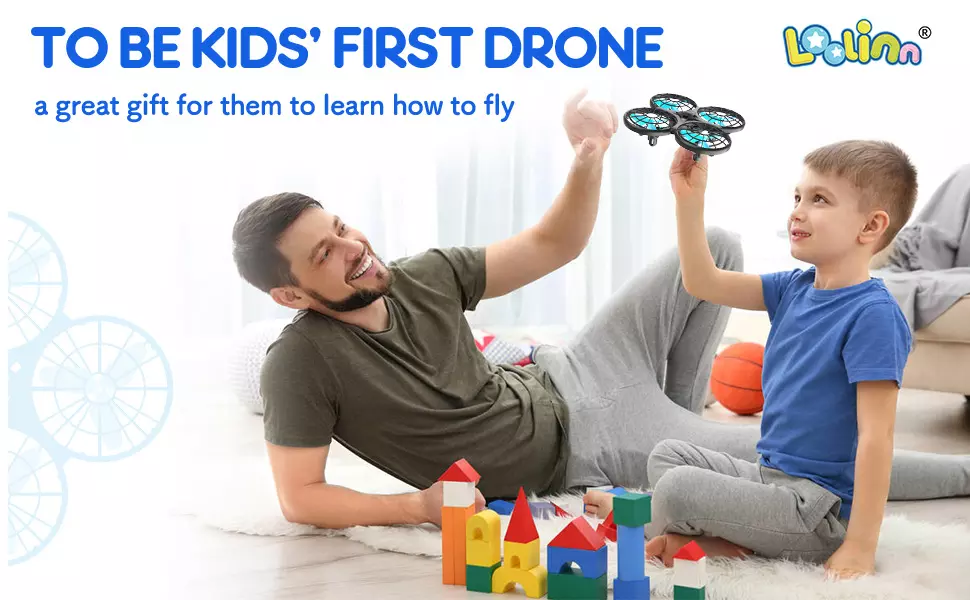 This drone is specially designed for kids. Try this one. Your kids will love it !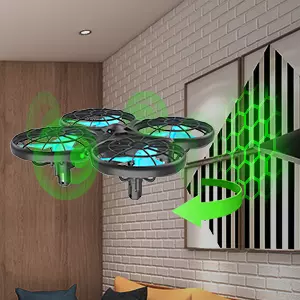 Great Auto Anti-Collision Technology
The fantastic thing about this drone is that it comes with auto anti-collision technology that will automatically keep it from crashing into walls, TVs, or other objects, which is great for first-timers and kids as well.
Up To 14 Minutes Flight Time
Two upgraded drone batteries are included. Its total flight time can be up to 14 minutes.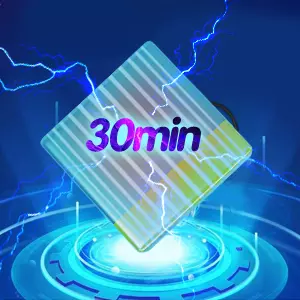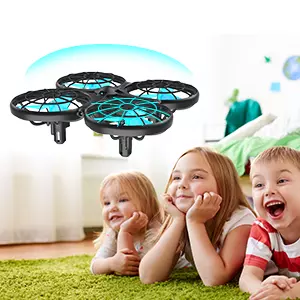 Considering kids' safety, all propellers of this drone are fully covered by a durable shell. No risk of injury by spinning propellers. It is kid-friendly to play with.
This drone is easy to fly. You can let your kids, even without any drone flying experience, have a go without any worries whatsoever. Also, it can fly without the controller and be controlled just with hands.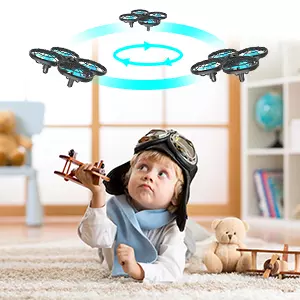 This kids drone can fly in a circle pattern automatically. Your kids will have a barrel of fun for the drone flight.
Kids can flip the drone in any direction. It provides kids with the stepping stones into learning more and advanced mechanics and tricks to impress their friends.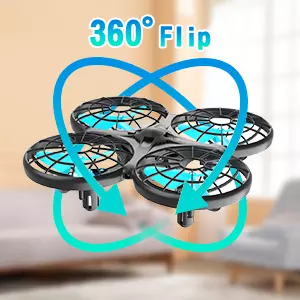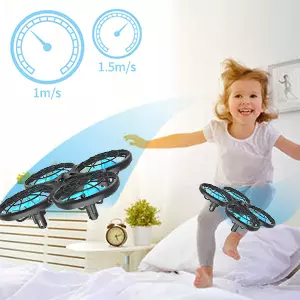 Adjustable Speeds ( Slow and Fast )
Two-speed modes are for pilots with different flying proficiency. You can change it as your wish.Slow speed is fit for children and beginners; Fast speed is suitable for advanced pilots.
1 x Drone for kids / 1 x Remote Control / 1 x User Manual / 4 x Propeller / 2 x Battery / 2 x Chargers / 1 x Screwdriver