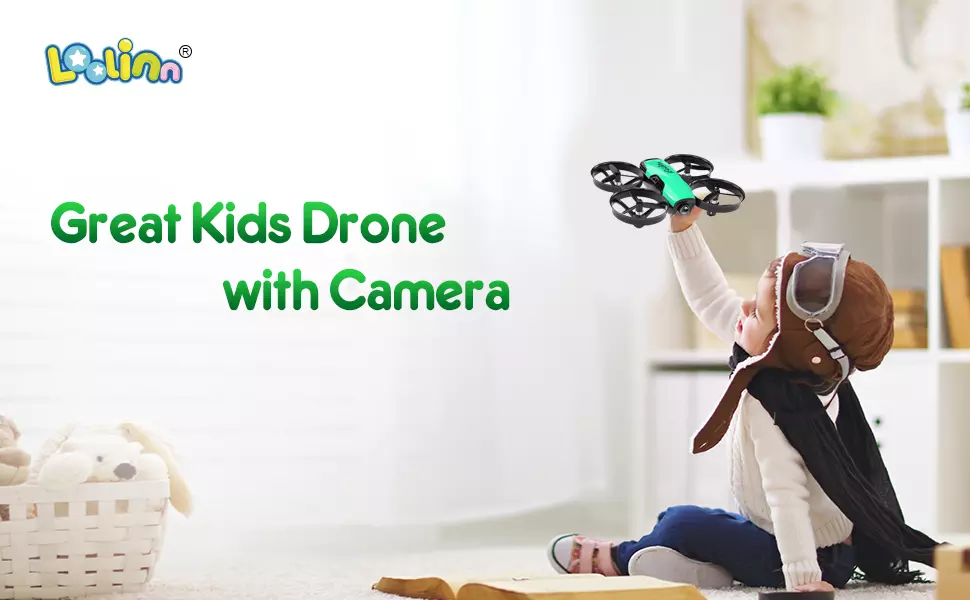 Specially designed for kids. This drone is great for kids to explore and learn how to fly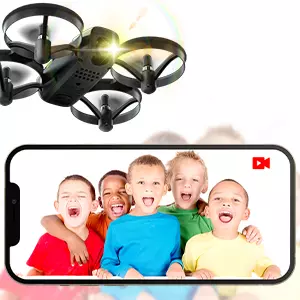 This kids drone is equipped with an adjustable camera. It can be manually oriented and allows you to easily capture pictures and record videos.
The drone has FPV Real-Time transmission which means while in flight you can effortlessly view "Real-Time" video live via your Mobile Phone. You will get a full bird's-eye view.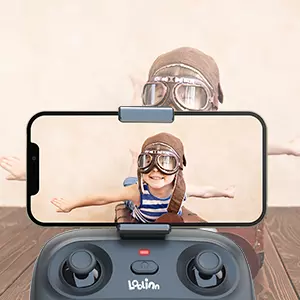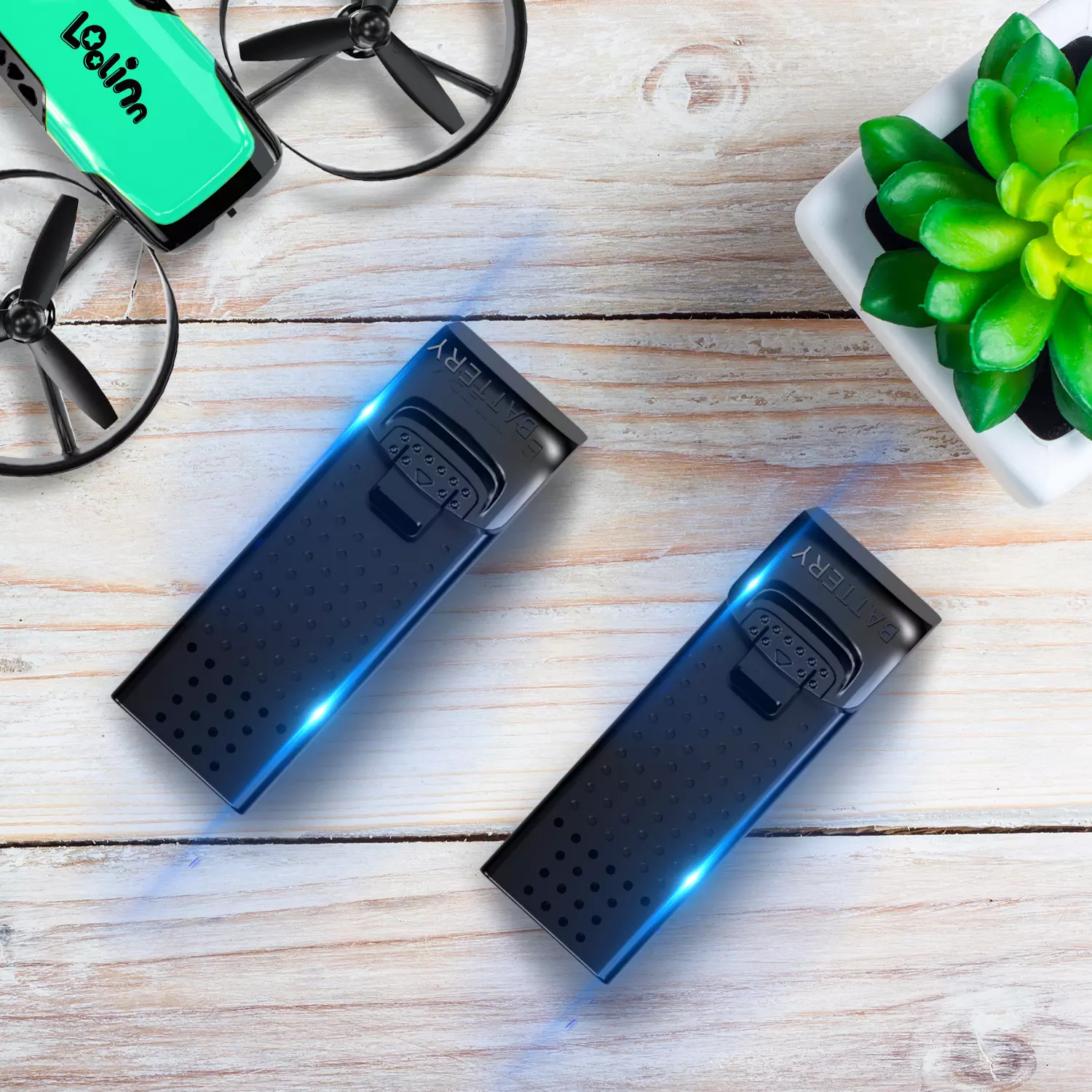 Two batteries are included with this camera drone with a total flying time of around 14 minutes(7 minutes / per battery). More than enough time for loads of fun.
The drone includes a safety guard on the propellers which prevents injury from the spinning blades. It is safe for kids to play with.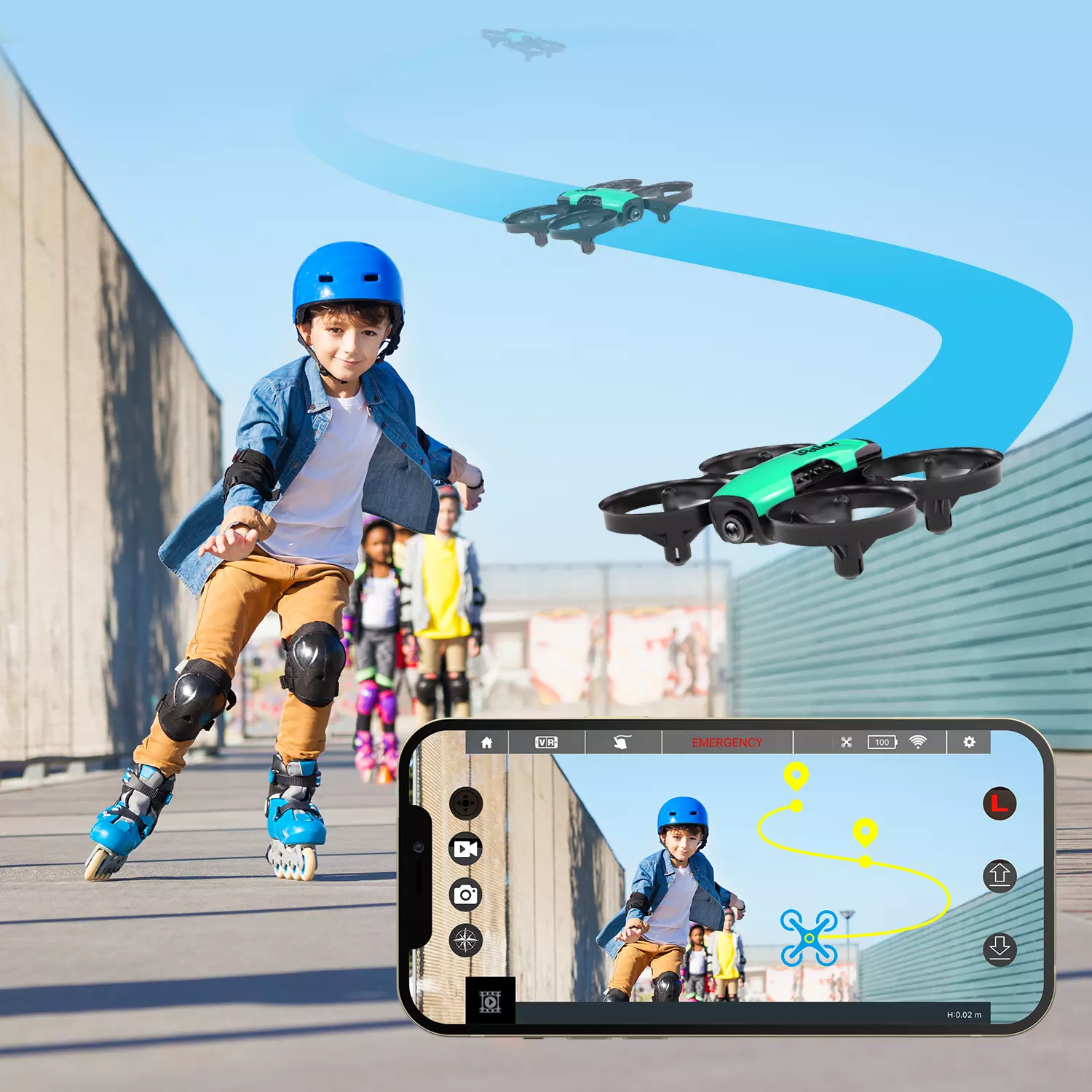 This drone supports the function to customize your flight path: draw a path with your finger using the app and it will fly the path you just set.
Three-speed settings for pilots with different flying proficiency. You can adjust the speed depending on your experience.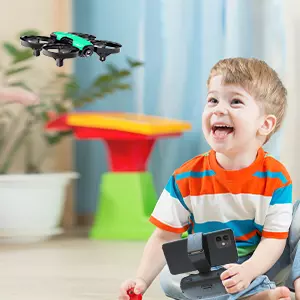 It is very easy to fly. You can let your kids, even without any drone flying experience, have a go without any worries.
1 x Drone / 1 x Quick Start Guide / 1 x User Manual / 4 x Extra Propellers / 1 x Remote Control / 2 x Drone Batteries / 1 x USB Chargers / 1 x Screwdriver / 1 x Smartphone Holder